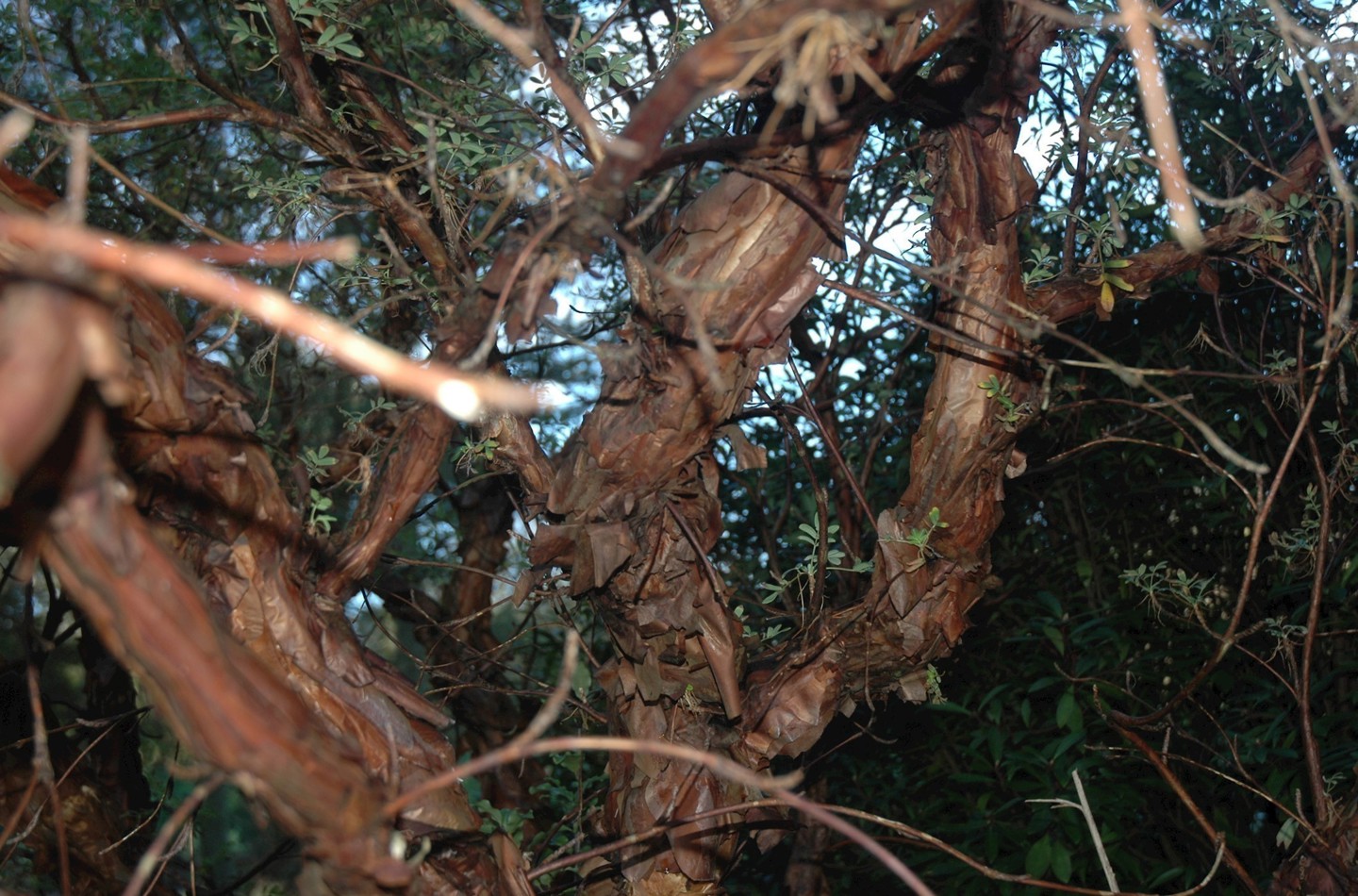 All four of our Gardens offer a Silent Space, an area welcome to all for quietly enjoying nature. Visitors to a Silent Space are invited to switch off all technology and sit or stroll among the plants and wildlife without speaking. Without distractions or expectations, this experience allows visitors to tune in to nature and enjoy the calm of simply being in a green space.  
This nationwide project, which many public gardens take part in, has received fantastic feedback. Getting away from the stresses of everyday life by spending time in nature has clear restorative benefits, and accessible peaceful green spaces are particularly valuable for city-dwellers.
Benmore Botanic Garden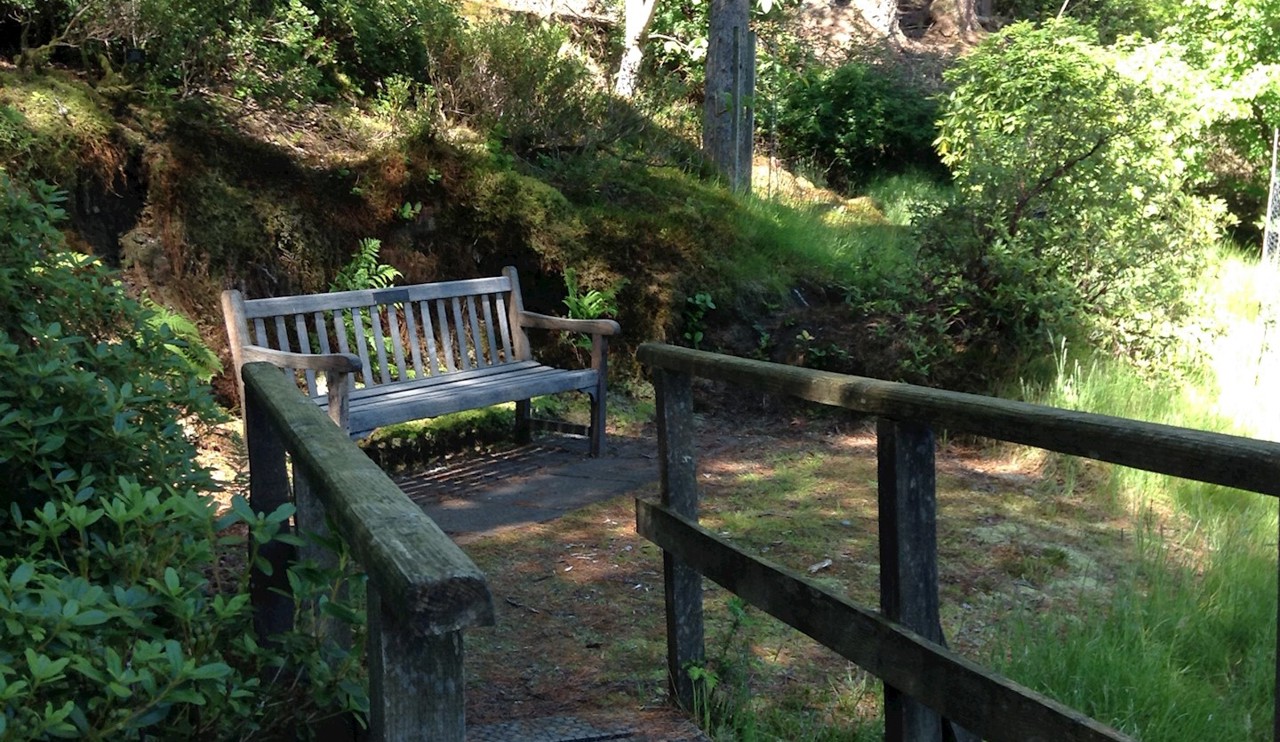 The first garden in Scotland to have joined Silent Space, encouraging visitors to sit for a while, take in the views and listen to nature in our two Silent Spaces.
The first is situated in a secluded spot among a hillside collection of Species Rhododendrons with magnificent views across the garden and Strath Eachaig to the mountains in the east.
The other is in the Golden Gates Arboretum among many giant conifers including Giant Redwoods, Douglas Fir and Scots Pine.
Dawyck Botanic Garden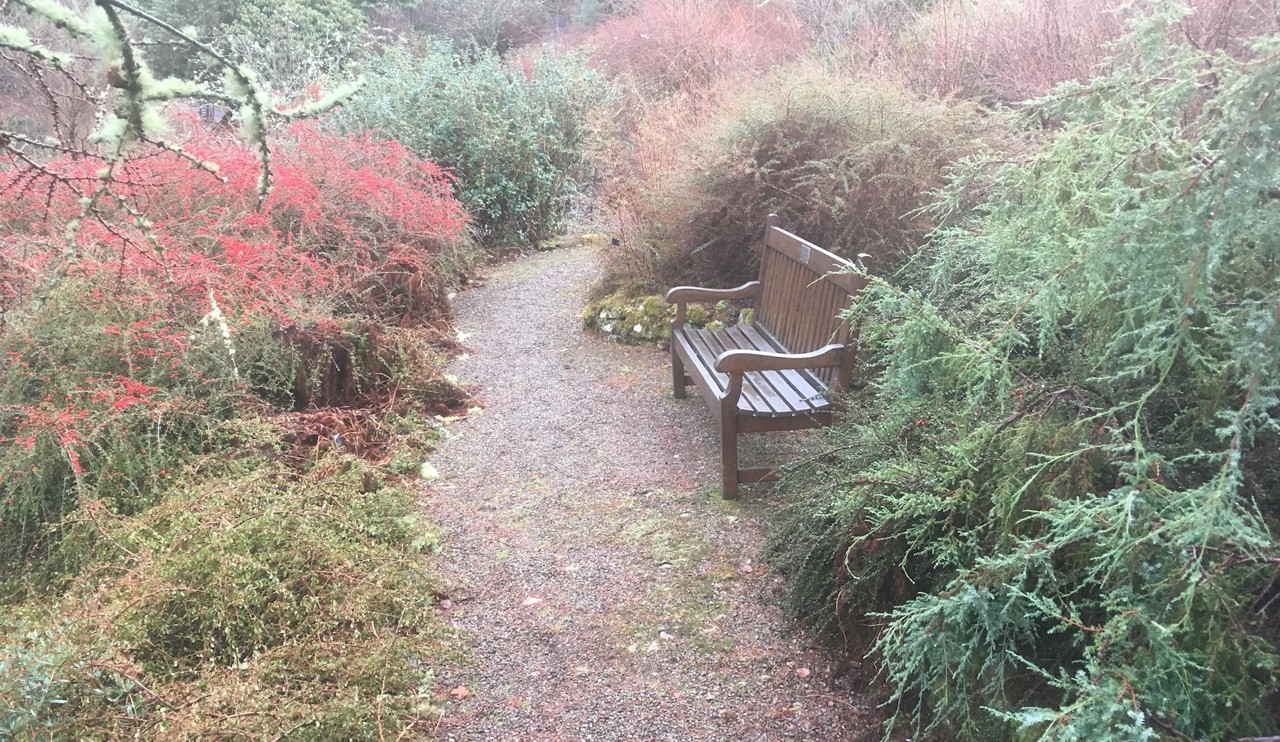 The Garden itself means different things to many people, but at its core, it is a wonderful place to take time out from the hustle and bustle of everyday life, while also enjoying a moment of quiet reflection.
More so now than ever before, it is vital that we strive to safeguard our sanctity by momentarily cutting loose from the clutter of gadgets and noise in everyday life and take some time for our inner being.
A quiet space in a garden gives us this all important chance to do this and recharge the soul.
You will find it between the Nepal Seat and the Dynamo Pond.
Logan Botanic Garden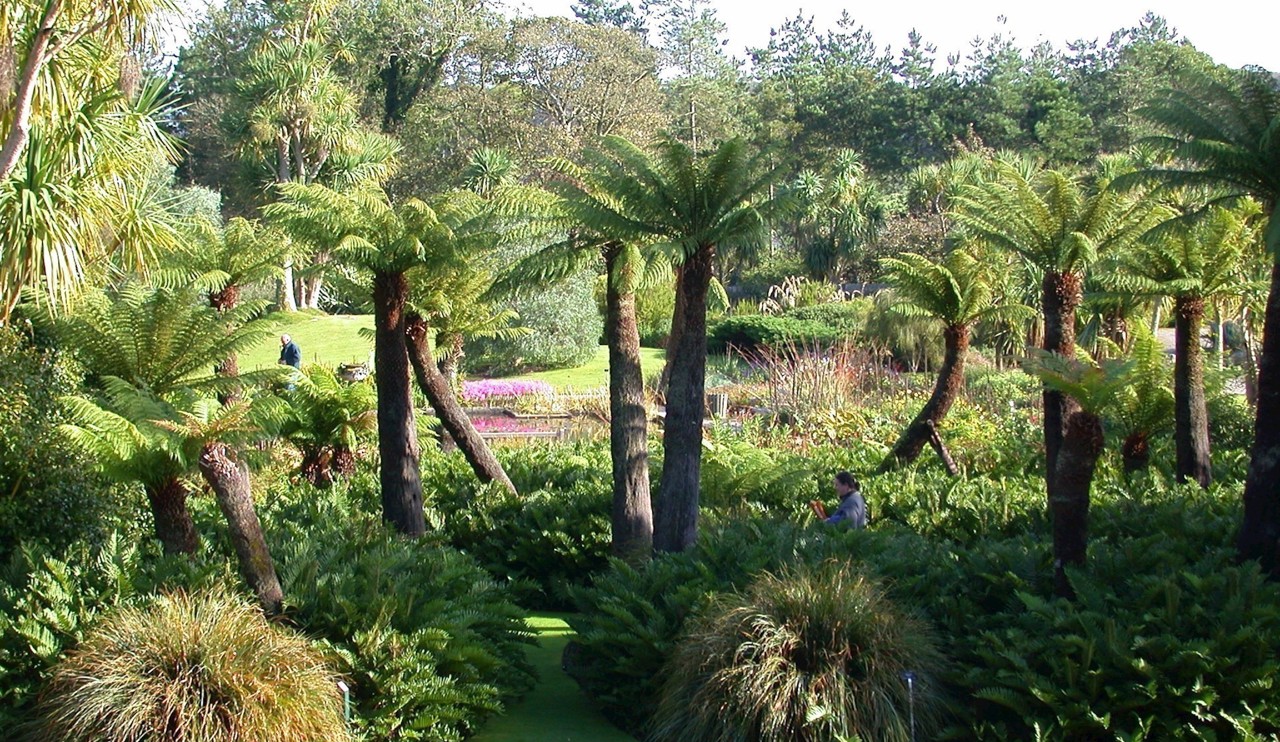 The first garden in Dumfries and Galloway to have joined Silent Space, encouraging visitors to sit for a while, take in the exotic views, delight in the aromatic smells and listen to nature in our Silent Space.
Located in the Tasmanian Creek, this secluded setting can allow for peaceful reflection and tranquility.
Royal Botanic Garden Edinburgh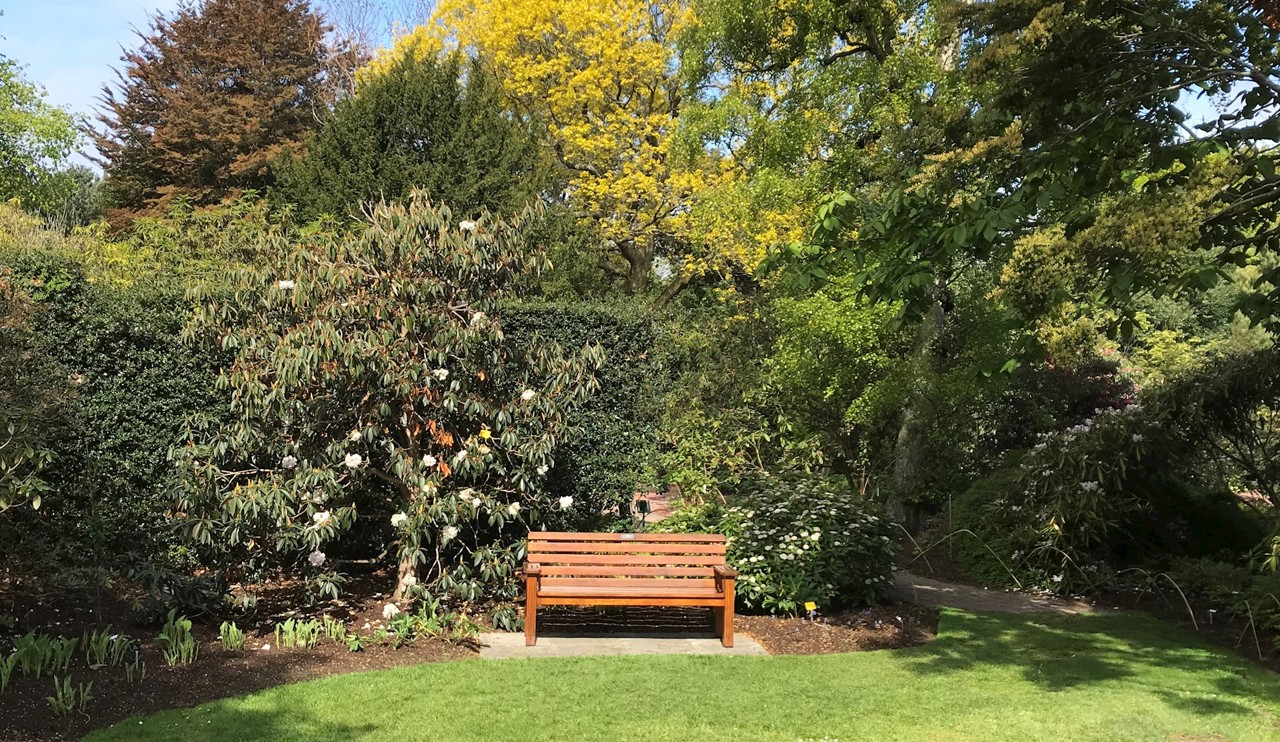 The latest Garden to have joined Silent Space.
It began as Scotland's first physic garden in 1670. Today, a plant collection of over 13,500 species is cultivated in 25 hectares of garden landscape. The importance of RBGE not only lies in the plant biodiversity research undertaken and the education programmes offered, but also as a green space in the middle of Scotland's capital city.
Affectionately known by some as the 'Secret Garden', this quiet little spot, tucked away from the busiest garden routes, is located just a short wander from Inverleith House .It offers a moment of calm amid the bustle of everyday life, a place to rest your legs and slow your mind.
The area is overlooked by a Magnolia campbellii which each spring produces a wonderful spectacle with large flowers adorning its branches, glowing pink against the clear blue skies. Beneath the established Rhododendron species and a number of recently planted trees, shrubs and climbers is a selection of carefully considered herbaceous plants in soothing shades of blue, pink, white and pale green. With delicate clouds of Corydalis in spring, drifts of feathery Astilbe throughout the summer and a backdrop of autumn colour in the colder months, all you have to do is sit down, switch off and enjoy!
The Garden also took part in Project Soothe in 2017, in association with the University of Edinburgh.  More about the project here.