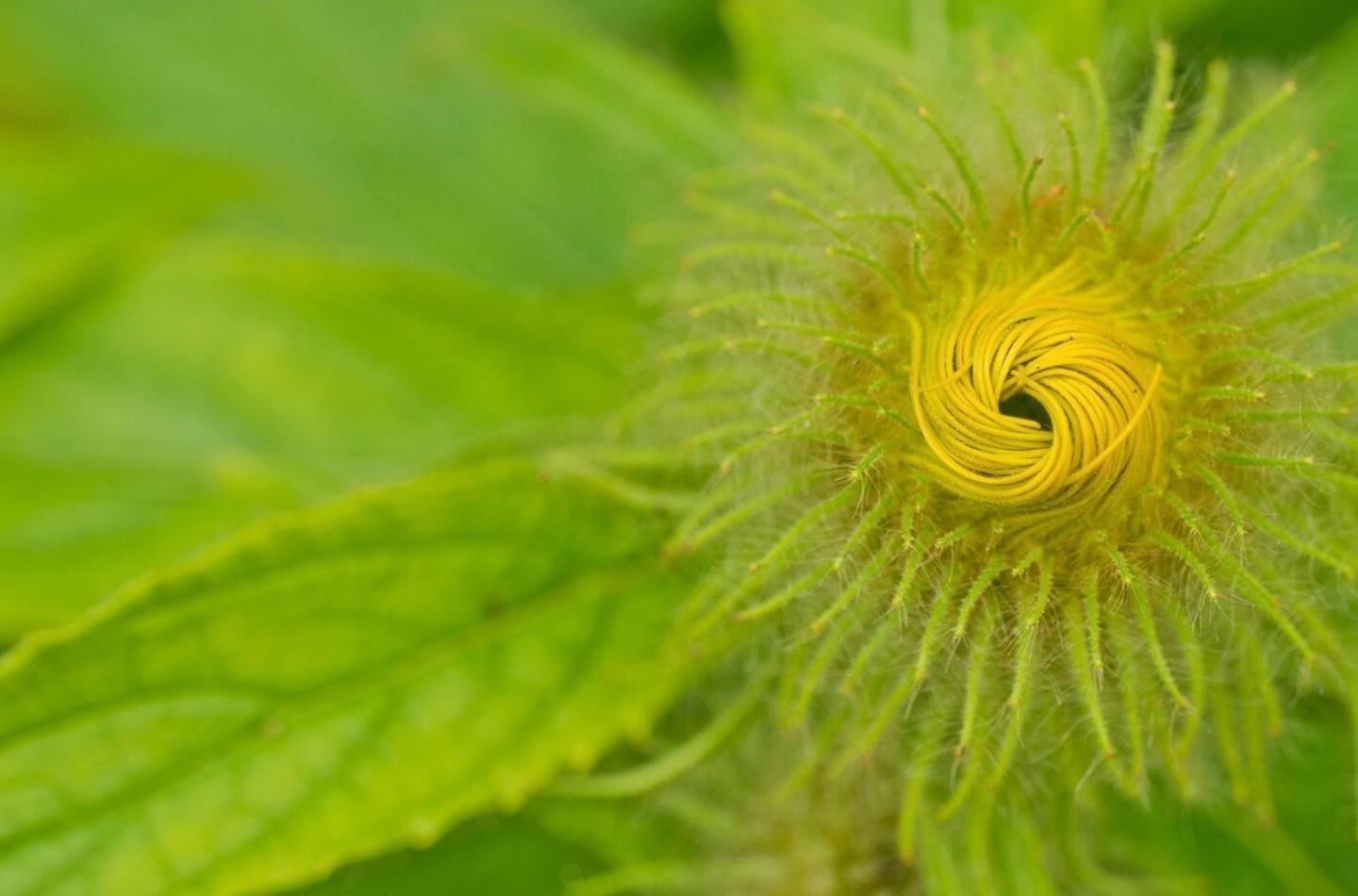 Our science is underpinned by international collaborations
We work in more than 40 countries around the world

RBGE is a highly international scientific botanic garden.

Our science builds on collaborative partnerships, many established over decades or even centuries of working together. Our work is guided by key international policies including the Convention on Biological Diversity and the UN Sustainable Development Goals.


Our research has a strong focus on Scotland, the Middle East, China, the Himalayan region, Southeast Asia, tropical South America, and Africa. We work in species-rich countries where the need for biodiversity knowledge is most urgent, and are involved in extensive knowledge and skills transfer programmes. Our research is tightly integrated with our living and preserved collections, and the geographical focus of our work programme also reflects the strengths of these collections.

Good to know

The Royal Botanic Garden Edinburgh was one of the first recipients of Botanical Gardens Conservation International's Advanced Conservation Practitioner Accreditation.

All our work overseas is conducted with in-country partner organisations and complies with the Nagoya Protocol on Access and Benefit-sharing.

Projects must also comply with our Research Ethics Policy.

Scotland
Scotland has an outstanding diversity of cryptogams: fungi, algae and plants without seeds such as ferns, mosses, liverworts and horworts. It is home to the best remaining examples of globally-rare temperate rainforest habitats characterised by epiphytic lichens and bryophytes, as well as iconic habitats such as Caledonian pinewoods, blanket peat, and machair.

RBGE runs extensive research, conservation and outreach programmes aimed at understanding the plant diversity of Scotland, the threats it faces and its responses to environmental change; developing management solutions to natural habitats; and connecting plants and people to enhance sustainability and environmental stewardship.

Our work has a particular focus on the Cairngorms National Park, Atlantic temperate rainforest, Edinburgh Living Landscape and the Firth of Forth. We work closely with NatureScot, and a wide range of other organisations to help deliver the Scottish Biodiversity Strategy. We are members of the Scottish Consortium for Rural Research and the Alliance for Scotland's Rainforest. We also work closely with natural history organisations such as BSBI and the citizen science community to support biological recording. Current projects include:

For more about our work in Scotland, see our Scottish Biodiversity pages.

The Middle East
The Middle East and Southwest Asia contains a surprising diversity of habitats, from mountains to deserts, and is rich in biodiversity with around 20,000 plant species and high levels of endemism.

There are huge gaps in our knowledge of biodiversity in this region, which faces environmental and societal challenges including migration, poverty, security, habitat loss, changes in traditional land management practices, and climate change.

RBGE's Centre for Middle Eastern Plants works closely with local and international partners across the region to address biodiversity knowledge gaps, support conservation and sustainable use, and build local capacity.

Current projects include:

Contributing to the Flora of Arabia, carrying out conservation assessments of rare and endemic species, and identifying Important Plant Areas across the Middle East.
Integration plant evolution and cultural heritage into conservation planning on Soqotra.

For more information, please see our Centre for Middle Eastern Plants pages.

China
China is home to almost ten percent of all the world's plant species. RBGE's work in China is built on over a century of collaboration and we care for the largest collection of wild-origin Chinese plants outside China. We are twinned with the Kunming Institute of Botany (KIB), Yunnan, with whom we jointly run the Lijiang Field Station on the Yulong Xue Shan in Southwest China, and work with many other Chinese botanical institutes including Beijing Botanical Garden, Guangxi Institute of Botany, South China Botanical Garden and Xishuangbanna Tropical Botanical Garden. Together, we build knowledge of the flora of this hugely plant-rich country, develop globally-applicable new approaches to biodiversity science, support ecosystem conservation across the region, and co-create in-country capacity for science and conservation.

Describing species, determining their distributions and identifying the threats they face are the first steps towards preventing extinction. Working together, Chinese and RBGE scientists regularly describe species from tiny mosses to coniferous trees. RBGE and KIB scientists are also pioneering the use of genetic 'barcodes' to tell species apart, and genome sequencing to understand their biology and relationships.
One of the most pressing threats to plant biodiversity, particularly in tropical forests, is plantation agriculture. RBGE and KIB scientists use ground-breaking satellite technology to map the spread of plantations such as rubber. This work helps protect local livelihoods by identifying sites where rubber plantations are likely to fail, discourages unsustainable forest clearance, and underpins policy interventions and certification schemes for sustainable rubber plantations.

The Himalayan Region
The Himalayas are a Global Biodiversity Hotspot and Earth's greatest mountain range, with a profound influence on Asia's climate, biodiversity and cultures. The ecosystem services provided by the Himalayas, especially their water resources, sustain billions of people, and plant biodiversity is a key component of this system. The impact of climate change is projected to be more profound in the Himalayas than anywhere else except the Arctic, creating an urgent need to improve understanding of the region's biodiversity. With connections to the Himalayas and South Asia dating back more than 200 years, RBGE now runs a diverse programme of collaborative research supporting conservation and sustainable development. Our work includes:

Read more about our work in the Himalayan region here.

Southeast Asia
An extremely diverse region, containing many Global Biodiversity Hotspots, Southeast Asia faces challenges including deforestation, forest conversion, pollution and population growth.

Our work in Southeast Asia has grown over the past 50 years in collaboration with a wide range of institutes and individuals in the region. Today, our Tropical Diversity team works with partners throughout South-East Asia including Brunei Darussalam, Cambodia, Indonesia, Laos, Malaysia, Myanmar, Papua New Guinea, the Philippines, Singapore, Thailand, Timor-Leste and Vietnam. Projects include baseline species discovery and conservation assessment, production of floristic, monographic and phylogenetic publications, and joint species conservation activities. Visit our South-East Asia page for more information.

Tropical South America
Tropical South America possesses globally-significant hotspots of plant diversity, all of which are threatened by climatic and land use changes. Our work, in partnership with leading botanical institutes across the region, focuses on the Andes of Colombia, Ecuador, Peru, Bolivia, and Argentina, as well as the cerrado and related habitats in northeastern Brazil. Current projects focus on species discovery and evolution, biome characterisation, habitat conservation, crop wild relatives, and land use change, including:

Africa
The forests and grasslands of sub-Saharan Africa and Madagascar contain biodiversity of global importance and provide ecosystem services to millions of people, and are threatened by the climate and ecological crisis. Our collaborative work in Africa concentrates on tropical biodiversity, threats and threat mitigation, focusing on the coastal forests of East Africa in Tanzania, the rainforests of the Congo Basin, and the grassland and savanna of southern Africa and Madagascar. This includes:

Biodiversity discovery and characterisation in multiple plant groups, including the large, economically-important genus Solanum, the ginger genus Aframomum, and Manilkara, and important group of timber trees.
Work with partners in the Republic of Congo and adjacent countries to document rainforest trees and provide identification materials (such as this one), facilitating conservation action and at the same time training local botanists.
Long-term study of permanent plots in the Congo Basin to investigate the ecology and threats to Africa's rainforests, and their changing role in global carbon sequestration and climate change amelioration. A recent report on this work can be found in Nature.
Using ground-based and remote-sensing technology combined with predictive modelling to explore patterns and drivers of forest degradation and biodiversity loss in Tanzania. As a partner in the UKRI GCRF Trade, Development and the Environment Hub, this work contributes to broader investigations into the impact of trade in natural products, and the development of sustainability certification schemes.
Multiple projects aimed at improved understanding of savanna vegetation dynamics in relation to forest encroachment, fire regimes and land use, informing debates over the impact of large-scale tree-planting on biodiversity, livelihoods and carbon in open ecosystems.
Contributing to the Open Ecosystems Network, aiming to foster understanding among policymakers, practitioners and the public of the value of savannas, grasslands, and shrublands to the Earth system, global biodiversity, human livelihoods, and cultures, and SEOSAW (Socio-Ecological Observatory for Southern African Woodlands), a network of scientists and survey plots in southern Africa, building understanding of the responses of woodlands and savannas to global change.
Helping lead the African Phenology Network, to coordinate long-term study of biological cycles (such as flowering and fruiting) to understand changes in plant productivity and provide an open evidence-base to predict and mitigate the effects of climate change in sub-Saharan Africa. The network builds collaborations between scientists, widens access to research data and grows African leadership in the field.
Working with decision-makers, local organisations and communities in Tanzania to develop best practice guidelines for Community-Based Forest Management, for the benefit of livelihoods and biodiversity, supported by the UK Darwin Initiative.