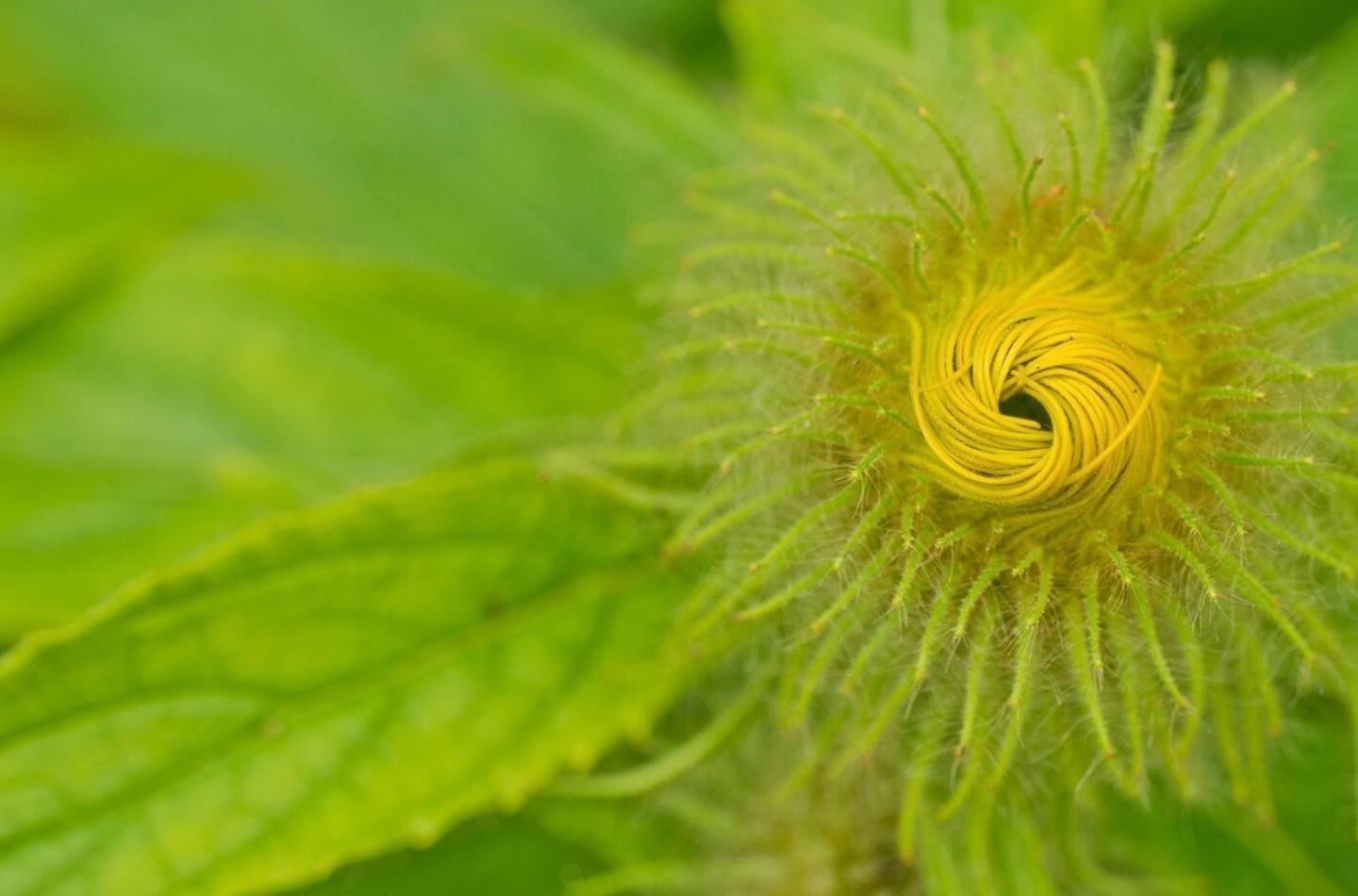 Biodiversity Conservation
Large-scale global change and direct human pressures on the natural environment are leading to extensive biodiversity loss with major impacts on society.

Forty per cent of plant species are now threatened with extinction, including important wild relatives of crop plants, sources of new life-changing drugs, and providers of vital ecosystem services. Urgent action is essential to minimise extinctions and to protect and restore biodiverse and resilient ecosystems.

Almost all RBGE's research underpins conservation action in some way. In particular, our conservation assessments enable us to prioritise species, ecosystems and regions most under threat. Our modelling and monitoring programmes for biodiversity and land-use change generate data to underpin conservation policy and practice. We implement targeted recovery and restoration programmes in Scotland and overseas, and work with international partners to build in-country capacity for the long-term conservation and sustainable use of natural resources.

Our strategies for responding to the biodiversity crisis and climate emergency:

Science and Biodiversity Strategy 2021-2030 

Read more:

Combating the Climate Emergency

Evaluating threats to species
Species conservation status assessments are essential to facilitate monitoring, raise awareness, and prioritise in-situ and ex-situ action to prevent extinctions. Conservation assessments are routinely included in our taxonomic and floristic outputs.

Identifying sites for conservation action
We input into local, national and regional conservation planning in some of the most biodiverse areas on earth, including the Arabian Peninsula, Central and South America.

The Centre for Middle Eastern Plants works closely with national governments and local institutes to identify Important Plant Areas in the Arabian Peninsula, underpinning planning for conservation and sustainable development. In the UNESCO World Heritage Site of Soqotra, Yemen, with support from the British Council Cultural Protection Fund, we document natural and cultural heritage and integrate these into conservation and development planning.
We work to quantify the exceptionally high levels of endemism in the threatened seasonally dry tropical forests of Central and South America, strengthening the case for their conservation. The DryFlor network brings together biodiversity data from over 50 partners across eight countries, to underpin conservation programmes, and develops protocols for effective conservation monitoring in this unique biome.

Informing policy and practice
Our research cuts across traditionally-defined policy areas to maximise conservation outcomes, for example:

In China and Southeast Asia, our modelling using high-resolution satellite data – supported by the Players of the People's Postcode Lottery – provides a deterrent to a major driver of forest destruction – clearance for rubber plantations – by identifying areas where rubber cultivation is neither biologically nor economically sustainable. Working with in-country partners ensures this message reaches local policymakers, land managers and farmers.
In Scotland we work closely with habitat managers and organisations such as Forestry and Land Scotland and NatureScot to determine present and future site suitability for hundreds of cryptogamic species vital to forest biodiversity. Our evidence-based model of habitat connectivity incorporates future climate trends and potential changes in tree populations due to emerging diseases, helping mitigate climate change impacts on temperate rainforest epiphytes at sites across Scotland.
As Sector Lead for Horticulture and the Natural Environment in Scotland's Centre of Expertise in Plant Health, we provide evidence and develop strategies to minimise threats to Scotland's natural environment, agricultural and horticultural sectors from emerging plant disease.

Protecting and restoring biodiversity
Our scientific research and conservation horticulture expertise combine to safeguard highly threatened species and through ex-situ collections and translocations.

In our Gardens we maintain and study populations of over 80% of Scotland's Target 8 species (exceeding the Global Strategy for Plant Conservation's 75% target), supporting their future conservation and potential reintroduction.
With funding from the players of the People's Postcode Lottery, we maintain active translocation programmes for rare and threatened plant species, including montane willows (Salix spp.), alpine-blue sowthistle (Cicerbita alpina), small cow-wheat (Melampyrum sylvaticum) and oblong woodsia (Woodsia ilvensis) Scotland's globally significant bryophytes and lichens. All our programmes are accompanied by detailed long-term monitoring and stringent plant-health procedures. We share our expertise through national and international guidelines, including the Scottish Code for Conservation Translocations.
Our network of over 200 'safe sites' spanning the British Isles cultivating a diverse range of genotypes of almost 300 of the world's conifers, providing insurance against extinction through disease, development or natural disaster. Nine additional 'conservation hedges' conserve large numbers of trees in a small space, including native heritage yews and over half of all known genotypes of Critically Endangered Xanthocyparis vietnamensis.

Capacity and collaboration
Overseas, we aim always to work in partnership with in-country organisations to co-develop research capacity, with the objective of making ongoing underpinning capacity development by RBGE unnecessary.

In Tanzania, with support from the UK DEFRA Darwin Initiative, we work with local communities to develop rigorously-evidenced community-based approaches to forest management, enhancing sustainability, equity and gender balance.
In Tajikistan, we work with Fauna and Flora International, Zam-Zam, Kulob Botanic Garden and Ganji Tabiat, with funding from the Darwin Initiative, to ameliorate threats to plant biodiversity by reducing unsustainable wild harvesting. The project co-creates small-scale agrobiodiversity plots through participatory marketing of selected threatened species, leading to increased and more resilient income, access to locally grown produce, and increased capacity to cultivate produce.
We co-ordinate the BGCI Global Conservation Consortium for Rhododendron, bringing together the world's Rhododendron experts, conservationists, and the botanic garden community to ensure that no wild species of Rhododendron becomes extinct.
RBGE: World Leader in Science
Read video transcript

Video Transcript

| Time | Description |
| --- | --- |
| | [Narrator] The Royal Botanic Garden Edinburgh is a global leader in botanical science and an international centre of education. The knowledge gained here over centuries has the world turning to it on climate change and biodiversity loss. |
| | [Peter Hollingsworth, Director of Science] The Royal Botanic Garden Edinburgh is a beautiful place with a world class collection of plants. Science and conservation are right at the heart of what we do. And this work is critically important for addressing the challenges that the world is facing. |
| | [Narrator] Global food security is one challenge that science here addresses, the garden grows wild crop relatives of the potato, and applies modern sequencing to study specimens of the Solanaceae plant family. By doing so it is protecting crops of global economic value. |
| | [Tiina Särkinen, Biodiversity Scientist] What we provide is an infrastructure of taxonomic knowledge. We understand the wild species. We map them, we characterise them. We describe them and these wild species and their genes, their genetic pathways can then be bred into potato or tomato or eggplants or any other crop across the world. And they are a major source, these wild species for pathogen resistance, such as late blight. |
| | [Peter Baxter, Curator Benmore Botanic Garden] (in conversation) This site now, it's of international significance, one of the reasons why... |
| | [Narrator] Planting on steep hillsides and in Scotland's ideal climate conditions, the Royal Botanic Garden Edinburgh is conserving the Chilean Monkey Puzzle at it's Benmore Botanic Garden |
| | [Peter Baxter] And many years in, we've now got the eight different conifer species growing out of the nine that actually grow in Chile. |
| | [Narrator] This ex situ conservation keeps species of Monkey Puzzle that may be under threat in the wild, safe in Scotland. Should anything catastrophic happen to the iconic forests of Chile |
| | [Martin Gardner, International Conifer Conservation Programme] The important thing about this is the international flavour, that we wouldn't have been able to do this without international collaboration and with excellent partners in Chile. |
| | [Narrator] And to the future of Latin America's dry forest. The rare genus Sabre is found in many countries of the continent, but it's isolation is the focus in Edinburgh. |
| | [Flavia Pezzini, Tropical Botanist] There are 18 species in this genus. There is a small genus of Malvaceae family, a botanical family. And the interesting thing is that these species, they are spread all across from Mexico to Argentina, but in small patches of destroyed forest between the mountains in the Andes. So it's very important that we conserve each one of these patches because they are unique. |
| | [Narrator] And then to the herbarium where the evolutionary history of each of the species will be revealed. |
| | [Flavia Pezzini] Using a little bit of the leaf that I can find here in this little envelope I could sequence and extract the DNA. And it's helping me understand if this is one species, if this is another species or only one species. So this network that the Botanics is leading is helping us provide this bigger picture that is helping the nations to target the conservation of their dry forests. |
| | [Narrator] The Royal Botanic Garden Edinburgh has been a centre of botany for centuries, a unique living collection of the world's plants. The herbarium, a rich history, innovative DNA sequencing in the laboratories, a world leading institute training botanists to play a part in the global development of science. |